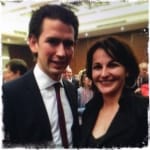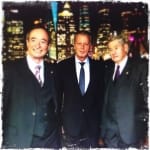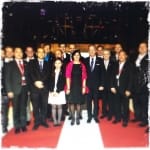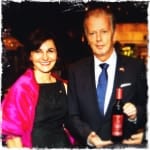 Vice Chancellor Reinhold Mitterlehner, Minister of Foreign Affairs Sebastian Kurz, Minister of Agriculture Andrä Rupprechter and President of the Austrian Chamber of Commerce Christoph Leitl led a big Business- and Sciencedelegation to China. We joined them with our red wines.
China is our most important export market. It began in November 2011 when the former President of China, Mr. Hu Jintao visited Austria. At the banquet with the Austrian President Heinz Fischer he drank our Goldberg Reserve. He was excited and compared our wine with the Premier Grand Cru Classé from Bordeaux. This was the begin of our Asia connection.
At the Grand Hyatt in Beijing we signed the contract together with our Partner GOLDBERG Ltd. Afterwards we had presentations in Chengdu, Wenzhou, Shanghai, Guangzhou and Hong Kong.
Less is more – Interview in GuangZhou with Silvia Heinrich
Interview with the Austrian Falstaff Magazine
no images were found