Spend Enjoyable Moments
In the Heart of the Blaufränkischland
Diocover where wine is at home and combine your passion for wine with a relaxing stay at our winery.
Our Offers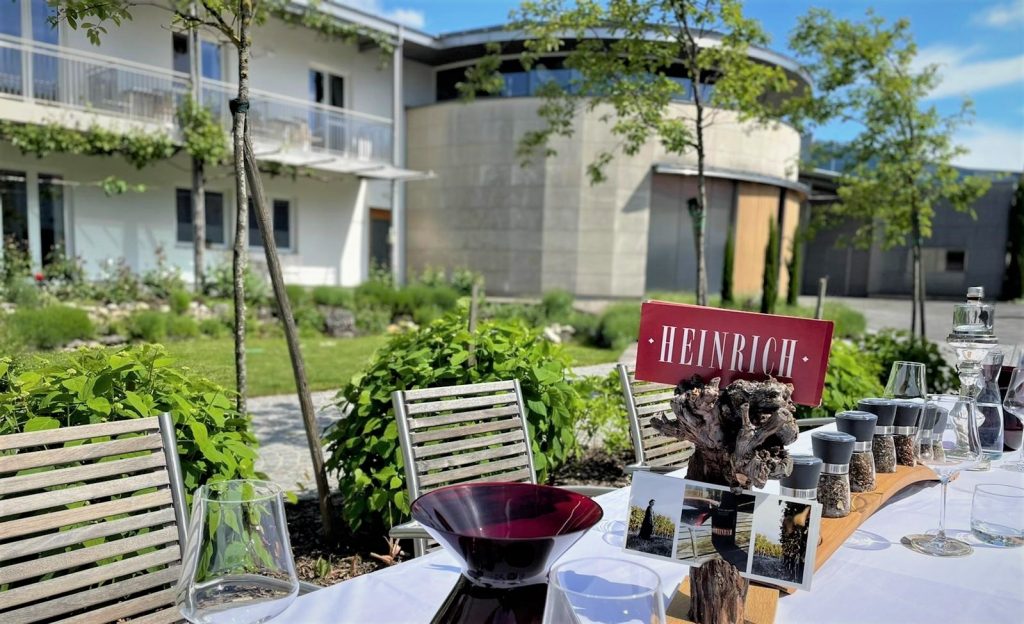 Guest Rooms
On selected dates, after an extended wine tasting, you have the opportunity to spend the night next door to your favorite wine in one of our cozy rooms. Enjoy breakfast the next day in the quiet ambience of our green inner courtyard.
Picnic at Goldberg
Look forward to a cozy picnic spot in the heart of our oldest vineyard on the Goldberg. From 2022 you can enjoy our picnic on three selected dates in different versions – from a laid snack table to a romantic picnic on the blanket in the middle of the vineyard.
Seminars, Meetings & Workshops
Book our light-flooded seminar room for your seminar or workshop. With space for up to 20 people, modern equipment, an adjoining lounge for relaxation and communication, and the option of catering, we offer you everything you need for your event.