Wines
#inlovewithblaufränkisch
Blaufränkisch
BLAUFRÄNKISCH BURGENLAND
It embodies THE leading grape variety of central Burgenland. It thrives on deep Deutschkreutz clay soils, which give it its intense fruit and mineral flavor. It is unmistakable in character.
VITIKULT
Red wine art. Blaufränkisch as an intense fruit experience. The ripe tannins give this wine character, the storage in small oak barrels subtle toasted aromas. A self-confident messenger from our vineyards in Central Burgenland.
RIED GOLDBERG
An old location with a catchy name. Goldberg was mentioned in documents as the best location in Deutschkreutz as early as the 13th century. A Blaufränkisch with a very special charisma. A wine that reveals its homeland, exudes charm and at the same time is clear and long-lasting.
RIED GOLDBERG RESERVE
More than 70 years old vines, deep clay soils, strict selection of the (few) grapes. In the oldest vineyard in Deutschkreutz, we raise a real treasure year after year. Dark berries, fine cassis notes, ripe cherries. Blaufränkisch Grand Cru. Liquefied terroir. A wine full of power. A wine that bears our signature.
V-MAX
"You can't get more Blaufränkisch," say those who have already tasted it. A maximum of varietal character and unmistakably from Central Burgenland. Delicate herbal spices in the nose, underlaid with dark cherry fruit and wild berry jam. Full-bodied on the palate with a lively full-flavored structure. Elegant drinking flow, fine tannins and a long finish. Maturation for 40 months in a small oak barrel guarantees perfect delight!
Cuvées
ALPHA
Nomen est omen, the first in our range. From young vineyards, fruity, fresh with strong spiciness. A wine that also likes to be served chilled – and sip by sip makes you want more.
RIED SIGLOS
The Siglos location in the Old Wine Mountains. Zweigelt and Blaufränkisch vines that are over 60 years old. Basis for our cuvée of the same name, matured in small oak barrels. The wine beguiles with finesse and delicate fruity elegance. And promises drinking pleasure from a young age.
MAESTRO
A true master. Blaufränkisch, Cabernet Sauvignon and Merlot in a dance of flavors. The composition of the cuvée is always a balancing act of taste, feeling and knowledge. The result is a wine with elegance and strength. Every sip is a successful composition on the palate.
MAESTRA
NEW! We are launching a new velvety blend of Blaufränkisch and Merlot in November … an irresistible seduction.
TERRA O.
A special name for a special wine. Burgenland, lat. Terra oppidorum. Blaufränkisch, Cabernet Sauvignon, Merlot and Syrah. Harmonious interplay of indigenous and international grape varieties. The long aging in small oak barrels makes this wine powerful and long-lasting.
Silvia Heinrich Edition
SILVIA HEINRICH EDITION – ALTE REBEN PINOT NOIR
Mineral limestone soils characterize the location this wine originates from. They give our Burgundy finesse and the typical berry flavors. Fine roasted aromas and well-integrated tannins make you want more. Our old Pinot Noir location is a jewel that needs to be protected.
SILVIA HEINRICH EDITION – ALTE REBEN BLAUFRÄNKISCH
Time is the real ground on which wine grows. The wonderful combination of old knowledge and new passion. Give the wine the time it needs. Time to mature. Time until the vines are old, the grapes are ripe and the wine well-mature. This wine gives us precious moments of enjoyment, as a wine of the finest elegance, transparency and impressive depth. Long-lasting on the palate and full of maturity.
Premium Wine
CUPIDO
Latin "desire". A Blaufränkisch from our best barrels. It is only available in great red wine years. As the highlight of our winemaking creativity. We give it time to mature, time to become. And give each year the name of an artistic masterpiece. As an expression of appreciation for this wine.
ELEGY
A song of praise to wine. Our answer to Bordeaux: Two international grape varieties on Central Burgenland soil. Cabernet Sauvignon and Merlot in perfect balance. A selection of the best barrels is aged in small wood for more than three years. Mineral, strong, noble. Our elegy in red.
TRE GRAZIE: 3 graces, 2 grape varieties and 7 magical years
The sculpture of three goddesses adorns the label of this noble cuvée – they symbolize joy, charm and beauty. The three graces exude an almost magical intimacy and power. Cuvèe from Cabernet Sauvignon & Cabernet Franc. The year 2009 was also full of magic, when the grapes grew into this special wine and then matured for seven years.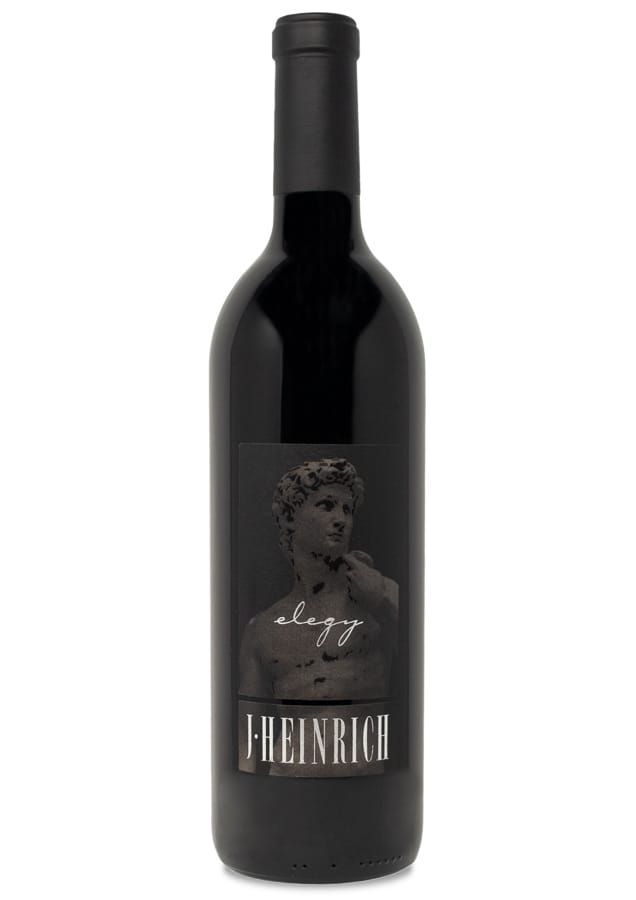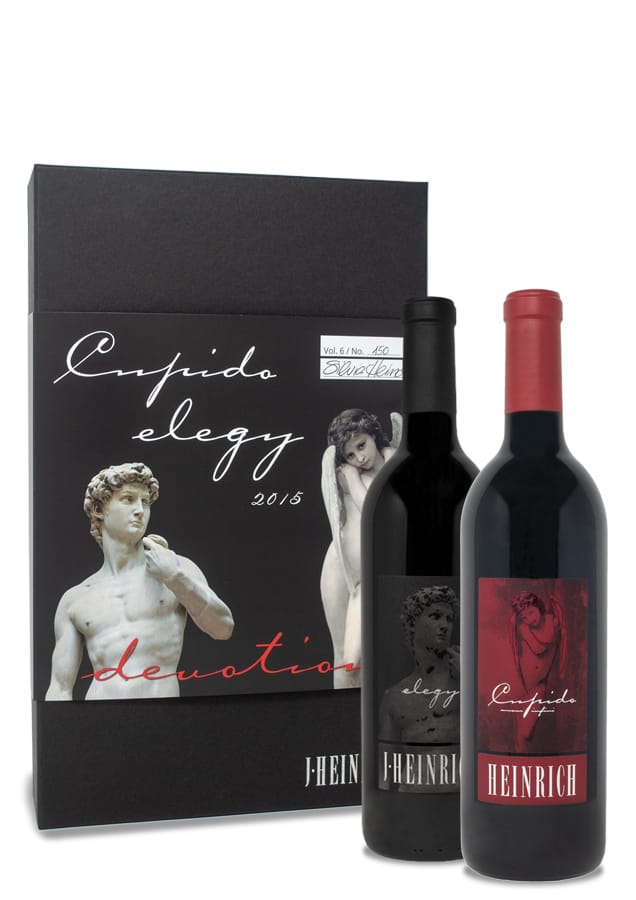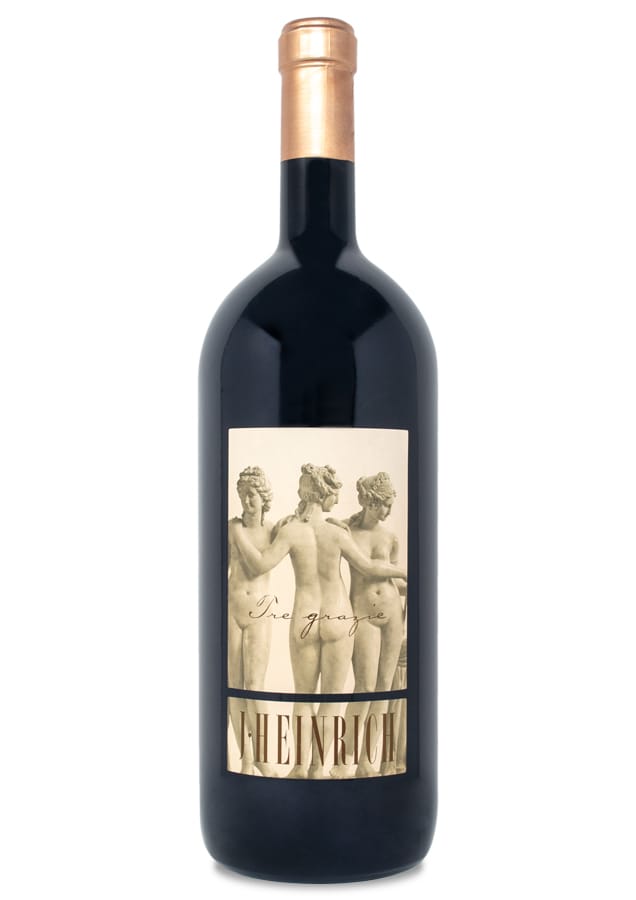 Rosé
MAGIC ROSÉ
Seductive and elegant, this fruity rosé with its wonderful strawberry-currant note and subtle residual sweetness is the perfect companion for the garden party and the day when you can't decide between white and red wine. Our Magic Rosé is a wonderfully stimulating refreshment on hot days. Serve cold, drink young!
MAGIC MOMENTS
Light salmon pink. Beguilingly refreshing with a clear and elegant fruit and a fine perlage. Fruity and creamy with hints of raspberries, wild strawberries and a hint of citrus. Composition rich in finesse with elegant fruity sweetness.