" Viticulture is not an 8-hour day, it is our life."
Silvia Heinrich
Silvia Heinrich's winery is located in Deutschkreutz, in the heart of Burgenland. The winemaker relies exclusively on red wine and vinifies the Blaufränkisch in seven variations. Her top-class wines inspire fans and the world of wine.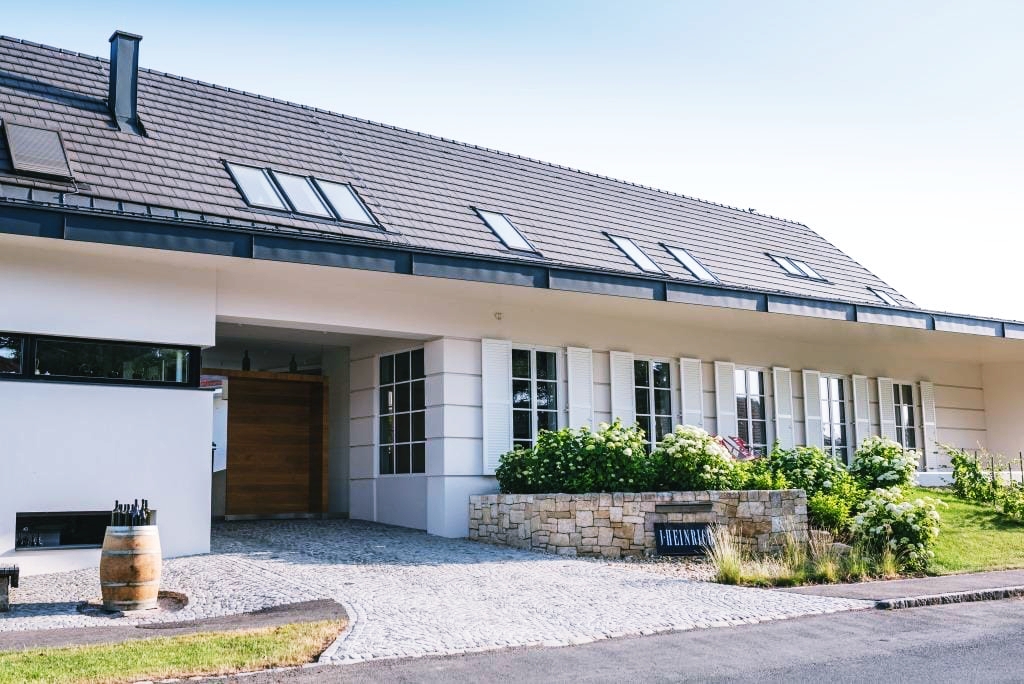 Facts & Figures
38 hectares of vineyards, 70% of which are Blaufränkisch
Manual grape harvest & sustainable cultivation
The winery was first mentioned in the Urbarium of Maria Theresa in 1767
Most important locations: Goldberg (the oldest part was planted in the wedding year of Silvia's grandparents in 1947), Hochberg, Neuberg, Mitterberg, Siglos, Fabian, Weisses Kreuz, Kart
Other grape varieties: Zweigelt, Pinot Noir, Cabernet Sauvignon, Merlot, Syrah
25% export (Belgium, China, Denmark, Germany, Holland, Luxembourg, Switzerland, USA)
About the Winery of Silvia Heinrich
Even if the logo on the labels shows a J. Heinrich, which stands for her father Johann, Silvia Heinrich has been calling the shots at the winery for several years, and with great success. With a lot of consistency, she has made a weighty name for herself for wines that come from the first-class red wine sites, such as Goldberg, Hochberg or Siglos around Deutschkreutz. Blaufränkisch has become the much-praised favourite and flagship grape variety of the mother of two – more than two-thirds of the vineyards are now "Blaufränkischland".
"Our guiding principles are sustainability, authenticity, honesty and down-to-earthness. Our vineyards and the region in which we live and work are reasons enough to make a consistent decision. Since 2009, we have focused exclusively on red wine. We vinify Blaufränkisch in seven variations." The vinification from different sites is done from elegant varieties to mineral, intense and powerful red wines. "I have arrived and am doing what makes me tick. With my wines, I want to let others share in this. In doing so, I rely on the treasures we have on our doorstep," says the likeable winemaker.
Thanks to natural and sustainable cultivation in harmony with nature, the vines grow in a stable, robust balance under the influence of the Pannonian climate, near Lake Neusiedl. The grapes are harvested and sorted by hand, and fermentation is spontaneous. Silvia's motto is "less is more". Few selected grape varieties, close-to-nature cultivation, no insecticides and herbicides. No tannins and no pure yeasts are used; there are no orange wines and no amphorae. On the contrary. The aim is for the homeland – Blaufränkischland – to be reflected in the wines. All grapes are harvested manually and gently and are strictly selected in several passes already on the vine.
No other variety transports its homeland as much as Blaufränkisch – and that is what Silvia wants to convey with her wines: the origin. These are the ingredients from which uncompromising quality is created in the bottle. Quality that is recognised. Wines that spread pleasure and make you want more!
terra o., elegy or Cupido are the names of the winning wines that regularly win awards. "terra o.", the parade cuvée of Blaufränkisch, Cabernet Sauvignon, Merlot and Syrah impresses with its power and spiciness paired with intense fruit. Cabernet Sauvignon and Merlot express their aromas in the "elegy". As a single-varietal Blaufränkisch, "Cupido" combines mineral notes, smoky spice, fine tannins and dark fruit.
"If you like what you do, success comes naturally," Silvia says modestly. And when there is a little time left, she enjoys a glass of wine herself. "Preferably in the company of friends," says the successful Blaufränkisch lady.
Impressions
[everest_gallery alias="Weingut"]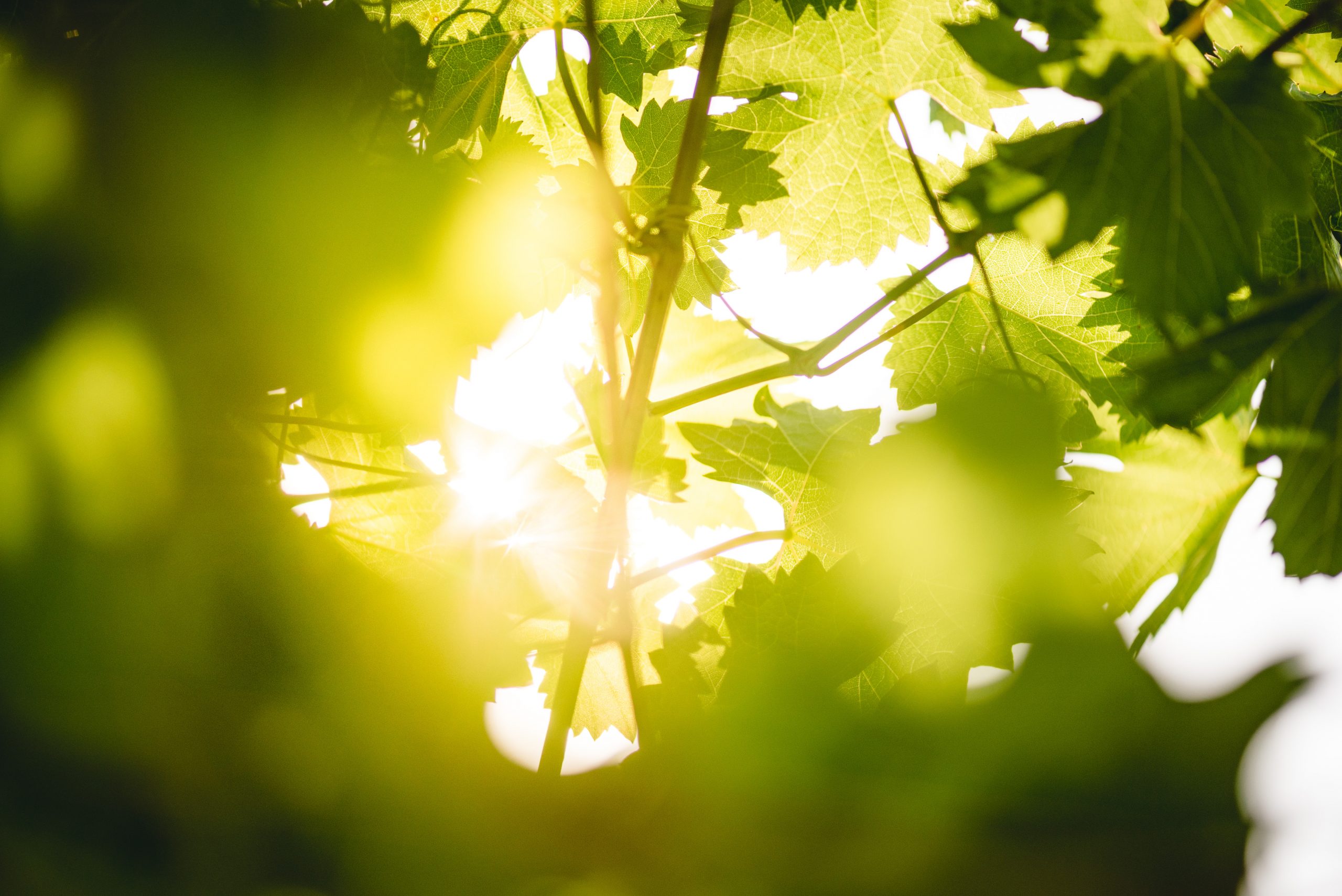 Vineyards & Sustainability
Vineyards are our second living room because we are outside almost every day from mid-January to the end of October. Every vineyard has different needs, we have to react individually to every vine. Manual work, planting, promoting soil life and selective manual harvesting are the ingredients that make up the quality of our wines. We feel obliged to pass on a livable landscape and intact environment to the next generations.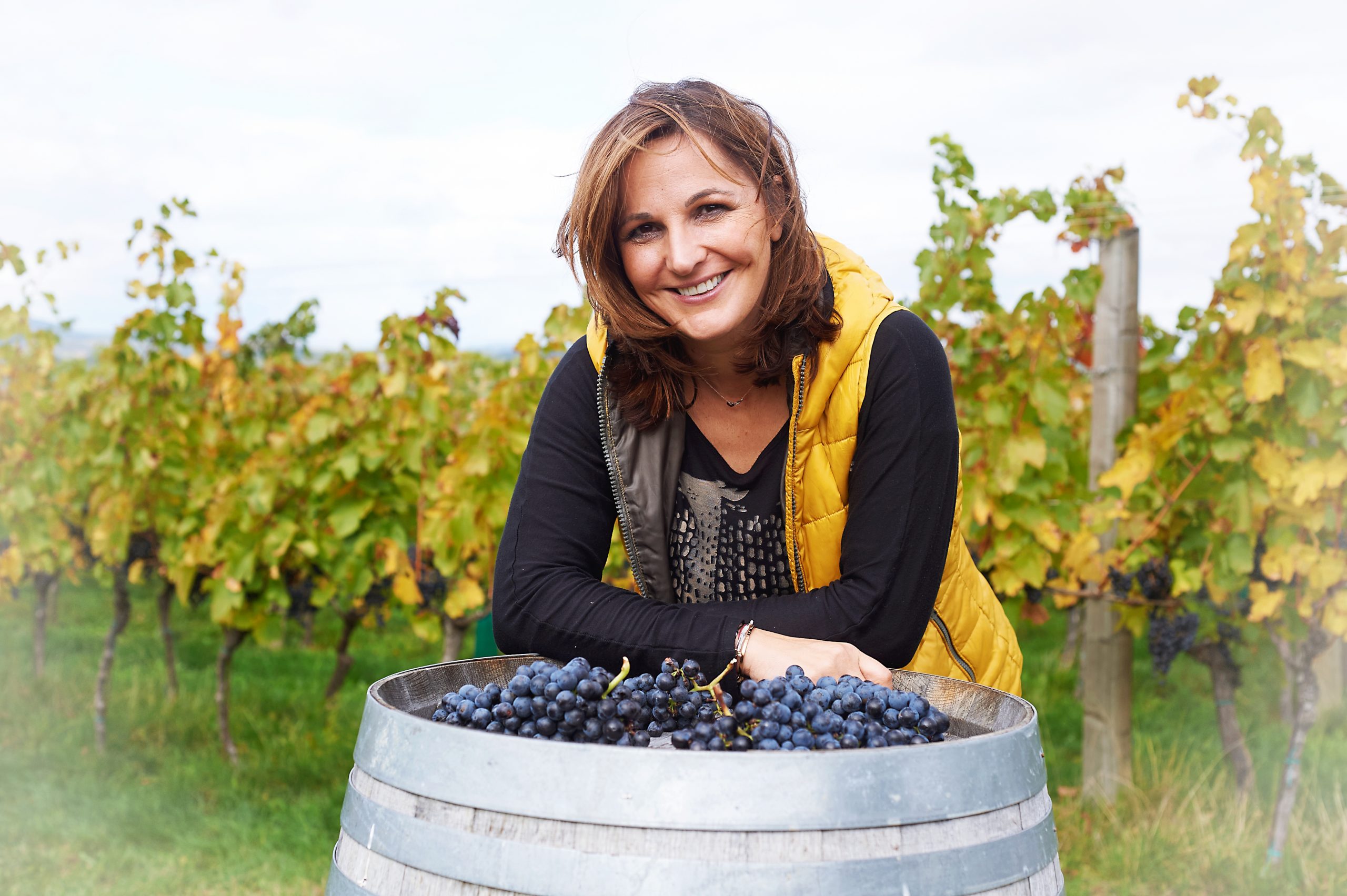 Silvia Heinrich
Since 2010, Silvia has been running the family business based in Deutschkreutz. She is a winemaker by calling – the Blaufränkisch, which she vinifies with great sensitivity, is her passion. "Viticulture is not an 8-hour day, it is my life" is Silvia's motto. According to the A la Carte, Falstaff, Gault & Millau and Vinaria ratings, the Burgenland winemaker can currently be called THE best red wine winemaker in the country. The single mother not only acted as the boss of her almost 38 hectare winery until 2020, but also as the cellar master. "My wines bear my signature and my philosophy 100 percent. It is important for me to be there for my team for as many work steps as possible. That guarantees consistency and reliability. "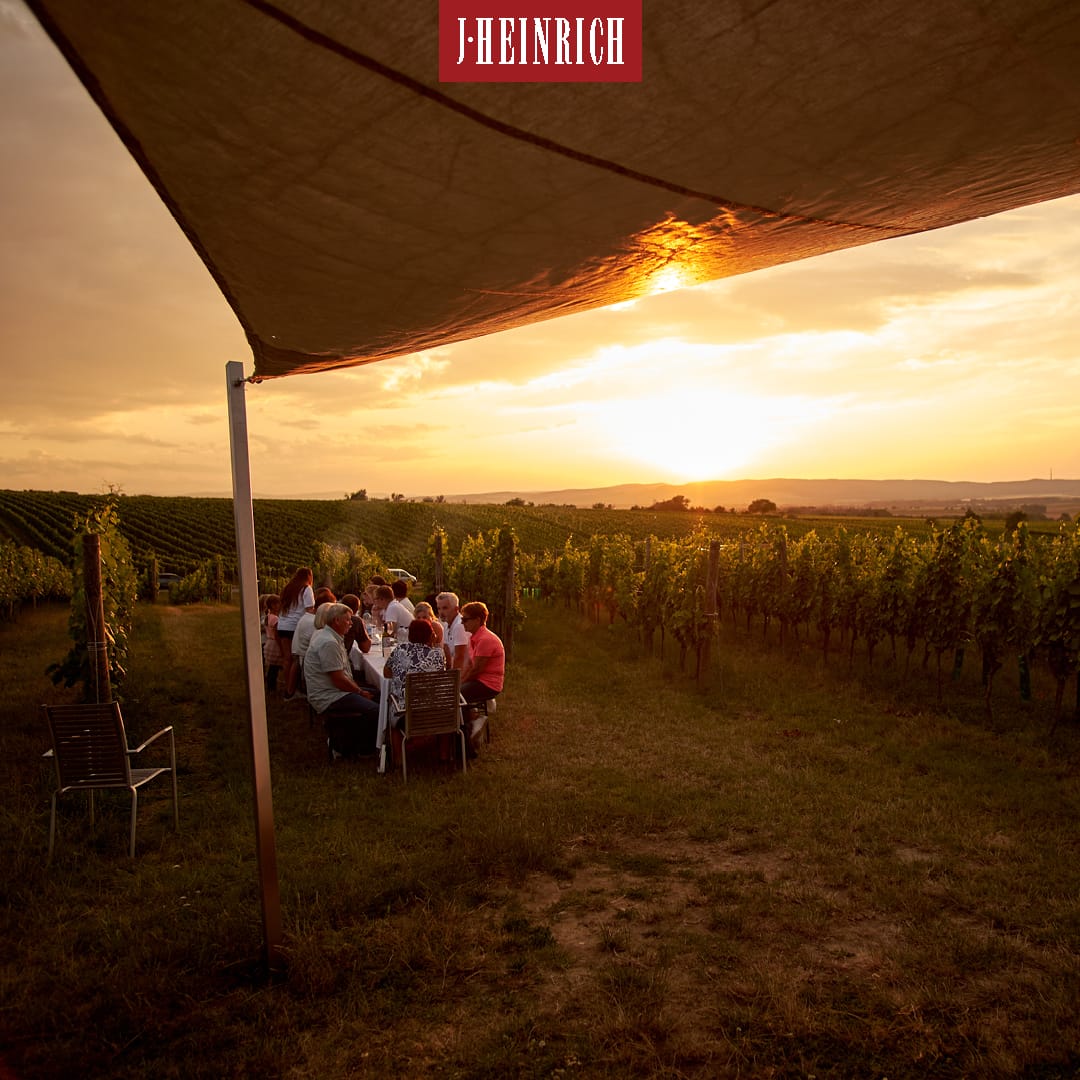 The Team
Only happy people can make good wines and every step of the work is important to us, like part of a mosaic. Many of our employees have been with us for decades or since the beginning of their training and everyone is a professional in their field.
"
We are happy and proud to have a motivated and committed team around us that supports us in our daily work!"
Silvia Heinrich